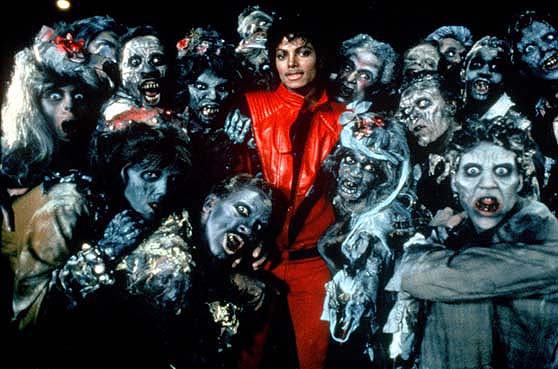 The world is not as a happy place as it used to be. The King of Pop is gone but his music and influence will live on forever.
This is pretty much the best MJ house music remix ever created.
Diva and Jones - Thriller (David Jones Mix)
Rustler - Around The World (Mark Simmons Remix)
<- best Around the World remix i've found on the web so far. The tune has a strong Axwell vybe, long climax with a powerful comeback.
Underworld - 2 Months Off (Tong and Rogers Wonderland Mix)
<- Techno as its best. Simple minimal with a techy tempo.
MSTRKRT feat. John Legend - Heartbreaker (Laidback Luke Remix)
<- very bouncy remix from Luke. One more time proving he's switching his style to a more Afrojack type of music. Which is
ok
, but it should be the other way around.
Nelly - Hot In Here (Keven Le Fonque B-More Mix)
<- i'm not a big fan of mash-ups but this one deserved the post. Very good work with the vocals.
One Love.