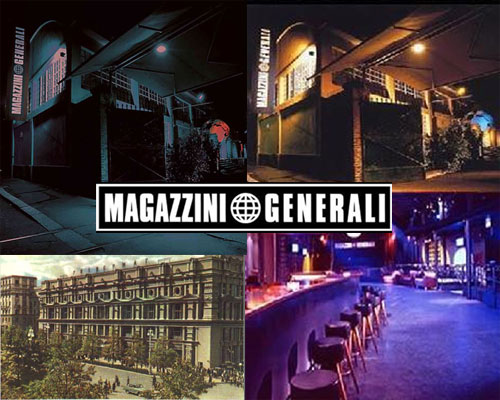 Venerdì 28 Maggio 2010
MAGAZZINI GENERALI closing party
Super special guest:
DAVID GUETTA
"A lot of naked skin and Pure Glamour" recita la scritta sul FUCK ME, I'M FAMOUS party di Ibiza ed è proprio quello che succederà nel tempio degli eventi musicali della città di Milano, i MAGAZZINI GENERALI.
Reduce dai numerosi successi e dalle numerossime hits balzate in testa alle classifiche dance di tutto il mondo, ancora una volta i Magazzini Generali si impongono come club numero uno del nord Italia, chiudendo la stagione in bellezza con un evento veramente sensazionale che porterà a Milano il più grande fautore della musica house francese: DAVID GUETTA!!!
DAVID GUETTA c/o MAGAZZINI GENERALI – Via Pietrasanta, 14 MILANO
www.magazzinigenerali.it